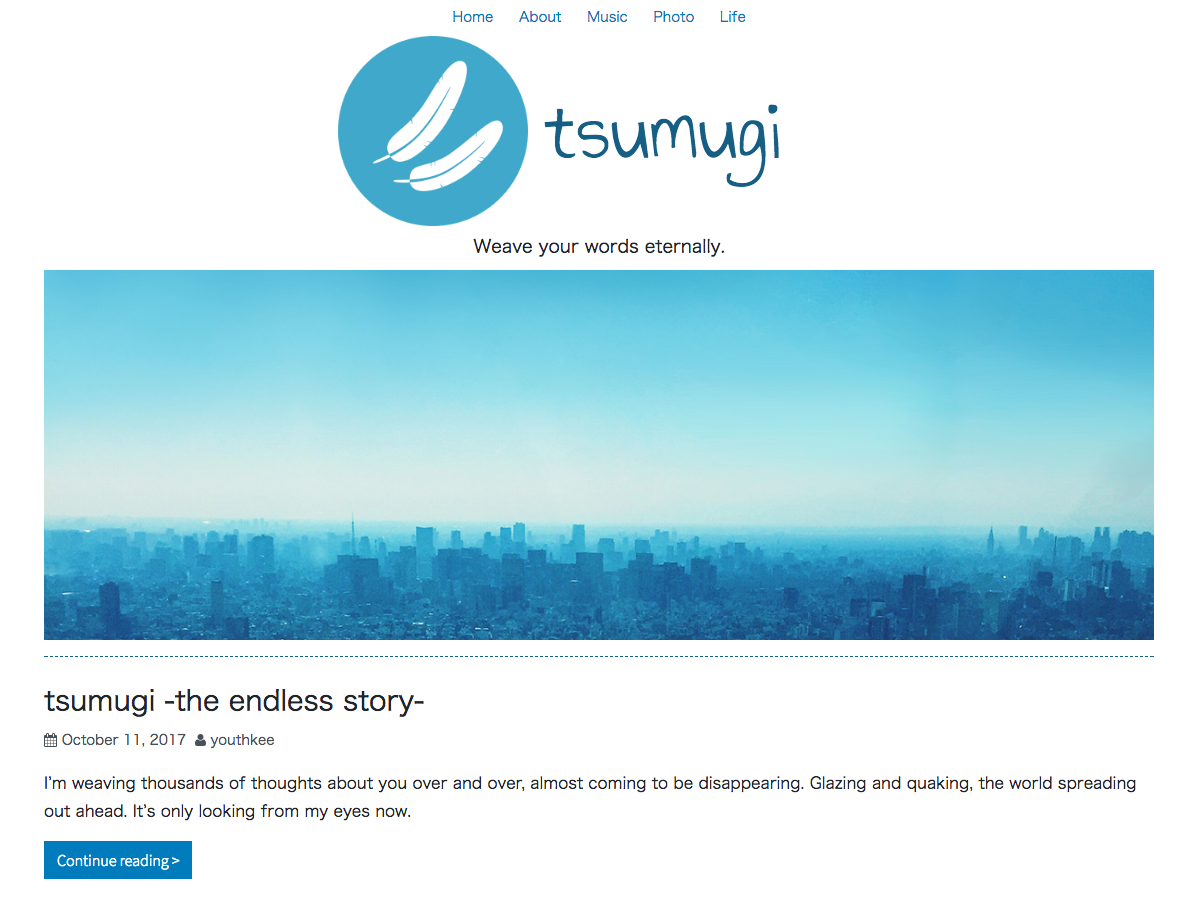 A simple WordPress theme for blogs build with Bootstrap 4.
Easy to use and mobile-friendly.
Responsive Layout

This theme consists of a single column layout which is suitable for mobile devices and tablets along with PCs.
Custom Menu

You can put a navigation menu in the header area. It can be edited in "Appearance" > "Menus" on the admin panel.
Custom Logo

You can put a logo image ahead of the site title. Also you can use the "tsumugi" logo in "img" folder of the theme directory.
Custom Header

You can put a header image below the site title. By the default, an original photo is placed there. (It can be removed if you like.)
Widgets

You can put various components such as categories, tags, archives… and so on. It can be edited in "Appearance" > " Widgets" on the admin panel.
Theme Customizer

You can edit more useful theme options with the "Theme Customizer". It can be used in "Appearance" > " Customize" on the admin panel.
Customization
For Developers and Designers
If you want customize this theme comprehensively, It's recommended to "git clone" from the GitHub repository.
Please read a README and Wikis as a reference for theme development.
Fork and Pull Request will be welcome too!
Contact
If you have any questions or feedbacks to this theme. Please send a message from the contact form.
Special Thanks
The name of "tsumugi" is inspired by the song "Tsumugi -amaneku omoi-" written by Hatsune(A Japanese singer-songwriter).